American Bandstand
The Dick Clark Saturday Night Beechnut Show
The Grand Ole Opry TV Show
Pop Goes The Country
The Tonight Show with Johnny Carson
The Tonight Show with David Brenner
The Sha Na Na TV Show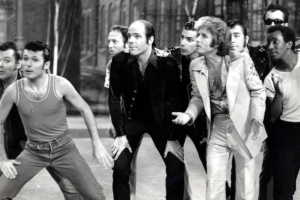 The Midnight Special 
Nashville Now - Starring Ralph Emery,
(Johnny was a regular guest over the
decade long run of the show).
Nashville Now - Guest Host
The Crook and Chase Show
TV  Variety , Chile
TV Variety, Thailand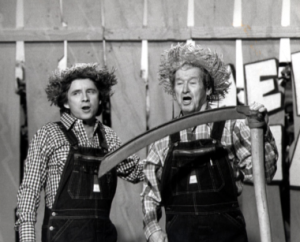 TV Variety, Malaysia
TV New Zealand
Midday (Starring Ray Martin)- Australia 
The Bert Newton Show - Australia 
Hee Haw
Top of The Pops on BBC, 1960s with the Beatles, Dusty Springfield, The Rolling Stones and other notables.
Thank Your Lucky Stars - British TV

Japanese TV including the "American Dream Special" with Del Shannon and Leslie Gore.
Japanese TV with Davy Jones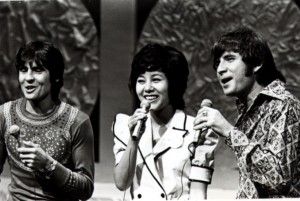 PBS - Rock At 50 - Music series
The Mike Douglas Show
The Merv Griffin Show
The Tennessee Ernie Ford Show
The Joey Bishop Show
The Jimmy Dean TV Show
Shindig
Where The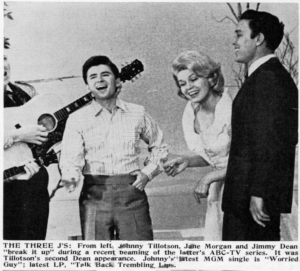 Action Is                             

Fanfare
Hullabaloo
Guest Host the Bob Braun Show WLW TV
John Byner Show
Swinging Country
Florence Henderson's Country Kitchen 
Little Darlin's Rock N Roll Palace
Church Street Station  
and many more…